Wood Carvings
For many centuries, camphor laurel or Cinnamomum camphora has been used in making furniture and decorative ornaments in Asia. It was primarily used for making sacred items for solemn ceremonies. In fact, this durable hardwood was so valuable in some Oriental countries that cutting this kind of tree merits a death sentence.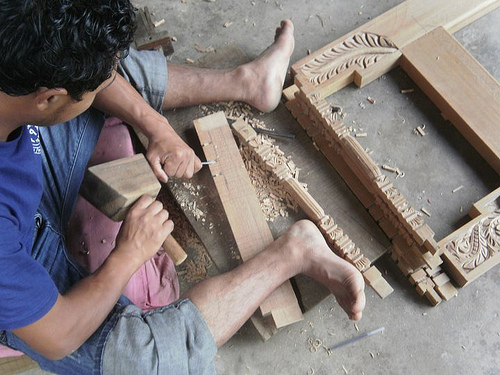 Today, this type of timber is used to create other kinds of crafts and wooden products, especially in carving ornamental items of spiritual and cultural significance. This yellowish wood has a number of fine properties that make it ideal for carving.
This beautiful lumber gives off a fresh, insect-repelling camphor scent, making it an ideal component for closets, chests, and cabinets. As mentioned, it also is suitable for making ornamental statues that have spiritual or religious significance because the smell is associated with the odors found in temples.
When combined with silver, camphor wood preserves the quality of the said metal and keeps it from tarnishing. Because of this, it is favored by some artisans who want to create crafts that combine both materials.
In addition, the said aromatic timber is quite flexible, has beautiful dark red-and-yellow striping, and has a lustrous and even texture that can range from medium to fine. These are qualities important to many carvers and artisans because these enhance the overall appearance of the final result.
If you are looking to acquire a wooden ornament, having one made of camphor wood is highly recommended. You get real value for your money with this purchase as carved crafts made of this material are long-lasting and pest-repelling. They also emit a lovely smell that is also known for its medicinal properties.  
Start by searching for a beautiful piece of art made from exquisite and aromatic camphor wood by Nepalese craftspersons and have a look at the collection of artifacts and other wood crafts we have in our store now!