Before making the copper, bronze (with gold or silver plated) metal Crafts, first all the sculpture is made in pure wax. (The wax is generally made from hilly beehives("The honey hunting of Nepal" documentary is a renowned documentary from Nepal). Districts like Gorkha, Lamjung, Langtang, and some parts of Manang are very famous for wild beehives, later these beehives are traded in the local market, and from there these wax are made.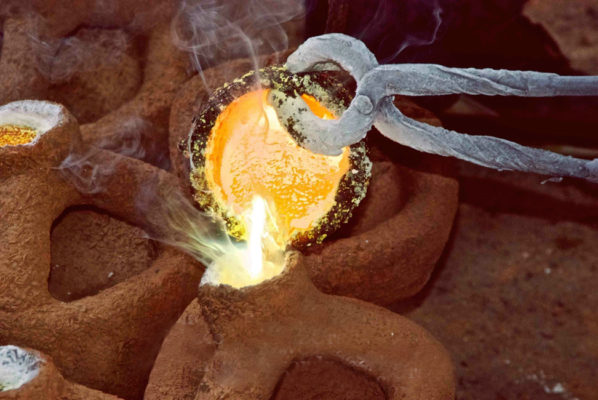 Once the wax sculpture is prepared and all designs are done in it. The next step is mixture formation, where cow dung, dark clay, and other raw materials are mixed together and the mixture is made.
Now the mixture is poured all around the wax sculpture surface and let dry for a few hours when it is completely dry there comes the next phase which is the most essential phase.
Let suppose we are making copper/bronze metal craft.
Now the copper is melted at high degrees Celsius making it in liquid form. Once it is turned into a liquid form the melted copper is poured into the wax sculpture from a small hole making wax inside the mixture. Then it is left for 2-3 hours to make it cool. Later on, the outer portion of the mixture is beaten with a hammer and removed; now the shape of the sculpture is formed in a copper shape (leaving the wax, because all the wax is melted out). These copper metal crafts are again designed with the help of iron nails by beating of a small hammer. Afterward, gold plating or silver plating is done to make it more attractive.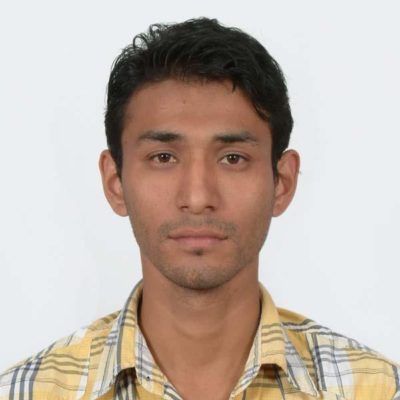 Find attractive metal crafts like sculptures, door accessories, traditional utensils etc. from Nepalese local artisans here in our Metal Craft category. We provide customized products as per your requirements as well – do share with your requirements via Chat box, FB messenger or Contact us form.